The deal
Option 1: 1 session for $128 (rrp. $1,880)
Option 2: 3 sessions for $358 (rrp. $5,640)
70-minute package includes
Basic cleansing
HANYUL optimising serum application
Traditional facial massage with 99.9% pure gold foil
Red ginseng soft mask application
Traditional shoulder and neck massage
Basic skincare application
Golden Facial in Korea (it's a full facial treatment, for reference only):
Korean Goddess Jun Ji-hyun endorsement "Hanyul" X South Korean Most Popular Gold Ginseng Revitalizing facial treatment
"Hanyul" is the goddess Jun Ji-hyun endorsement - the hottest skin care brand from the popular Koreran TV series "You come from the Stars"
"Hanyul" is the sister brand of Sulwhasoo
"Gold Ginseng Facial" is the best of the best facial treatment and is consistently recommneded by Korean beauty salons The golden essence
The treatment incorporates 99.9% gold foil with strong anti-oxidant effect and precious ginseng extract, to rejuvenate skin and refine skin texture.
Suitable for all age group, most skin types, sensitive skin is applicable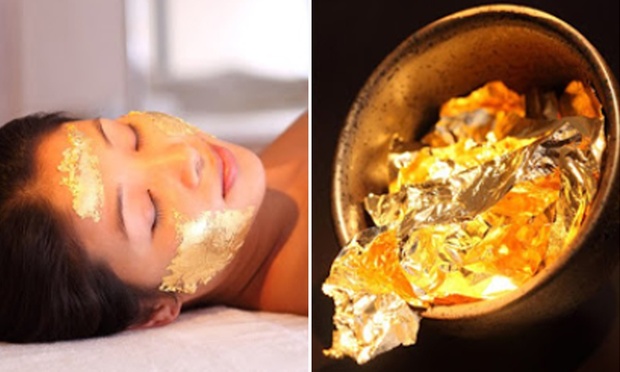 Golden Benefits
Lifts and Firms: Gold slows down collagen depletion and the breakdown of elastin to prevent sagging skin. It stimulates cellular growth of the basal layer to regenerate healthy, firm skin cells and provide a tightening effect. Reduces the Appearance of Fine Lines and Wrinkles: Delivered with the Gamma PGA, this superior hydrating formula locks in moisture for softer, more supple skin.
Reduces the Appearance of Sun Damage and Age Spots: Since 1929 Gold has been successfully used to treat rheumatoid arthritis by reducing inflammation. Gold's anti-inflammatory properties also decrease skin inflammation, thereby slowing down melanin secretion and reducing age spots.
Eradicates Free Radicals: Gold fights off damaging free radicals to help prevent premature aging of the skin.
Provides a Golden Glow: Creates luminous, radiant skin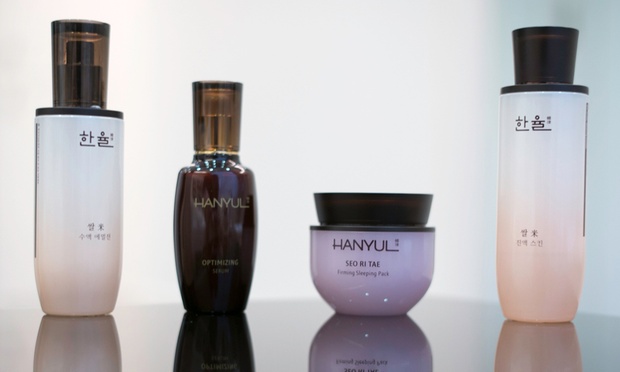 InBeauty
At InBeauty, a dedicated team of qualified and trained therapists extol the virtues of various skincare regimes and pampering treatments. Customers are advised on the best plan of action from the wide range of treatments that are available at the therapist's arsenal, from skin peels and eye treatments to hair removal methods, massages, and body treatments. The latest techniques and treatments are deployed during the beautification process as therapists juggle individual needs and feedback with the best line of treatment to put countenances at ease.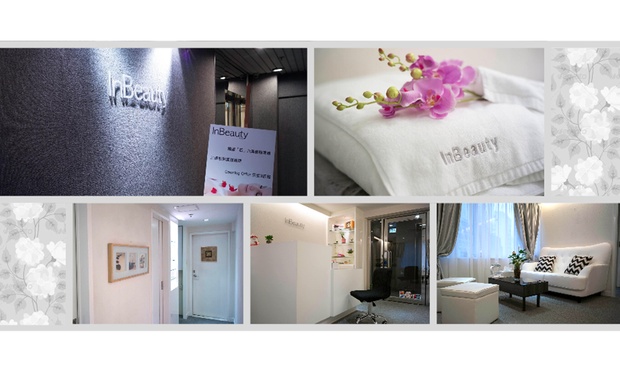 InBeauty Treatments
Our treatments include skincare advise, perfect skin facials and eye treatments ranged from ultra hydrating, anti-age lifting facials, skin peeling/renewal, anti-acne to skin smoothing, and tailor made facials. We also provides healthcare body treatments, namely laser, waxing hair removal, traditional healing massage, hot stone massge, breast caring and reflexology.

Our Caring Team
Our dedicated team of therapists are all fully qualified, well trained and experienced. We offer a totally whole-hearted and professional approach to the highest standard therapy by using the very latest techniques and treatments available. We are proud of our expertise in beauty and our whole-hearted services, coupled with a vast knowledge of all aspects of beauty.

Whenever you need
We've developed our treatments and therapies through experience, knowledge and client feedback. We carefully listen to ensure we are offering perfect-fit treatment for you. Whenever you need to unwind, relax & pamper, improve your skin and body, get ready for a party or simply want to enjoy superior Beauty Therapy with friends, come and visit us in Causeway Bay.
006C0000011C9FL