The deal
3 sessions of facial + laser hair removal for $238 (rrp. $15,060)**

3x 5-minute deep cleansing treatment
3x 10-minute carbon laser facial treatment
3x 10-minute anti-spot facial laser treatment
3x 10-minute facial massage
3x 15 – 20-minute moisturising collagen treatment
8x 808mn laser hair removal for 1 body part
3 sessions of chest or back treatment + laser hair removal for $288 (rrp. $17,100)
3x 15-minute chest or back carbon whitening treatment
3x 20-minute chest or back moisturising treatment
3x 10-minute chest or back needling treatment
3x 10-minute chest or back deep cleansing and scrub application
8x 808mn laser hair removal for 1 body part
6 sessions of facial or chest / back treatment + laser hair removal for $388 (rrp. $40,560)
Choose 1:

Facial treatment
- 6x 5-minute deep cleansing treatment
- 6x 10-minute carbon laser facial treatment
- 6x 10-minute anti-spot facial laser treatment
- 6x 10-minute facial massage
- 6x 15 – 20-minute moisturising collagen treatment
Back treatment
- 6x 15-minute chest or back carbon whitening treatment
- 6x 20-minute chest or back moisturising treatment
- 6x 10-minute chest or back needling treatment
- 6x 10-minute chest or back deep cleansing and scrub application

8x 808m laser hair removal for 1 body part
6x 45-minute full body massage
Target area for laser hair removal
Choose 1:
Face
Upper lip
Jawline
Back of neck
Underarm
Upper arms (front and back)
Lower arms (front and back)
Back of hand
Fingers
Calves (front and back)
Thighs (front and back)
Toes
Upper abdomen
Lower abdomen
Half back
Bikini line (for female customers only)
Navel
Knees
Forehead
Cheekbones
Chin
Lower lip
Jowls
MG Beauty
Keep faces fresh and clean at MG Beauty as patrons drape themselves over the minimalist white and grey towels of the beauty centre while therapists pamper thirsty skin. Choose from beauty and slimming treatments, or opt for a body-baring epilation treatment at their Tsuen Wan and Tsim Sha Tsui outlets. Expectant mothers aren't overlooked either as trained masseuses offer pre-natal massages to ease the strains caused by bundles of joy.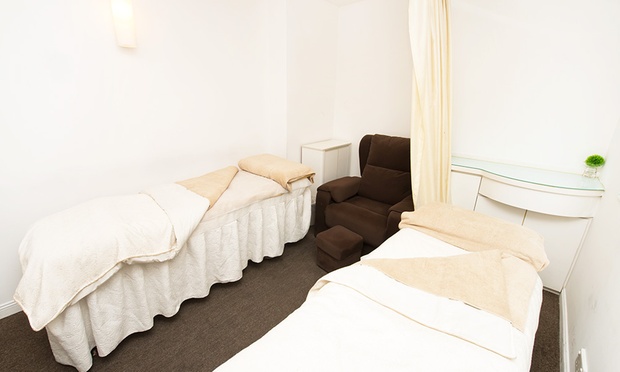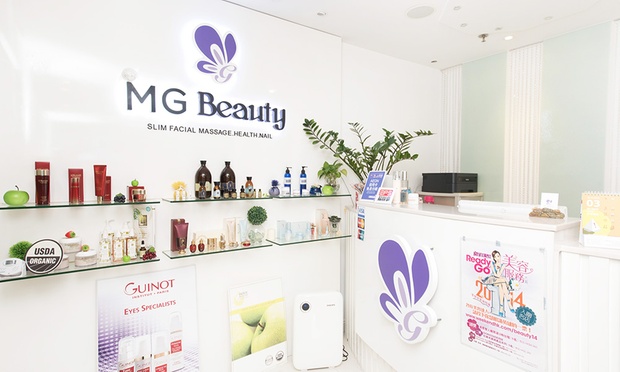 006C0000012l2sHIAQ