The deal
4-course meal for 2 people for $298 (rrp. $988)

8-course meal for 4 people for $588 (rrp. $1,976)

4-course meal for additional 1 person for $158 (rrp. $494)
Meal includes
Meal for 2 people
Stir-fried crab in typhoon shelter style / spring onion / pepper (approx. 680g - 793g)
Stir-fried clams with fermented soy beans and chilli peppers
Stir-fried noodles with crab oil
Dessert
Meal for 4 people
Chiu chow pickled veggies and peanuts
Stir-fried crab in typhoon shelter style / spring onion / pepper (approx. 830g - 1.134g)
Stir-fried clams with fermented soy beans and chilli peppers
Chilli chicken or Sichuan-style beef
Stir-fried seasonal vegetables with flatfish
Meat platter with pork belly, intestine, sausage, and fried tofu
Stir-fried noodles with crab oil
Dessert
Seasonal ingredients in menu are subject to change without prior notice.
Customers also get
20% off beer
Add-on: $5 top-up per person for a sour prune drinks
Sun Kwong Chiu Chow Restaurant 新光潮州菜館
Established for over 30 years, Sun Kwong Chiu Chow Restaurant 新光潮州菜館 serves authentic chiu chow cuisine blended with contemporary flair. Patrons feast on a varied spread of cold cuts and seafood fare, including platters of pork belly, fried tofu, and sausages, stir-fried typhoon shelter crab, Sichuan-style beef, and more accompanied by heaping plates of noodle and rice dishes. The restaurant is located within Wah Fat Mansion, a six-minute walk from Causeway Bay Station.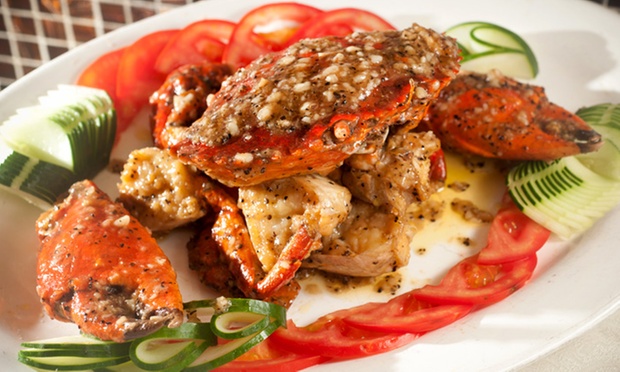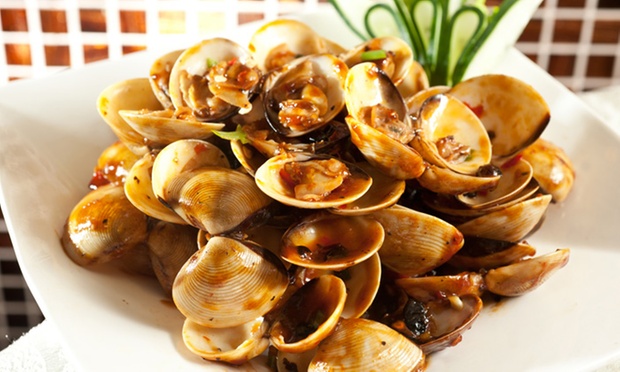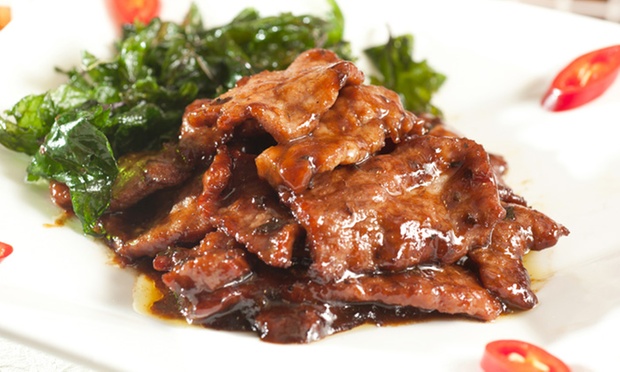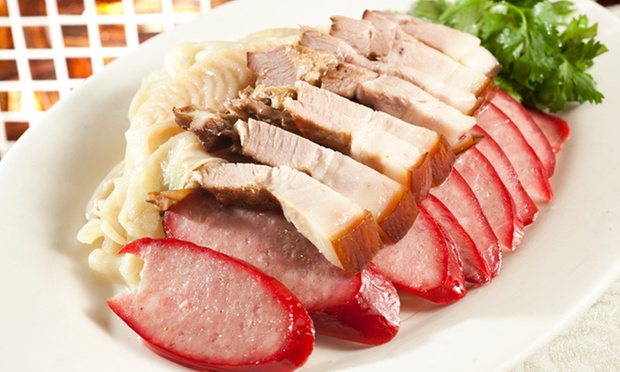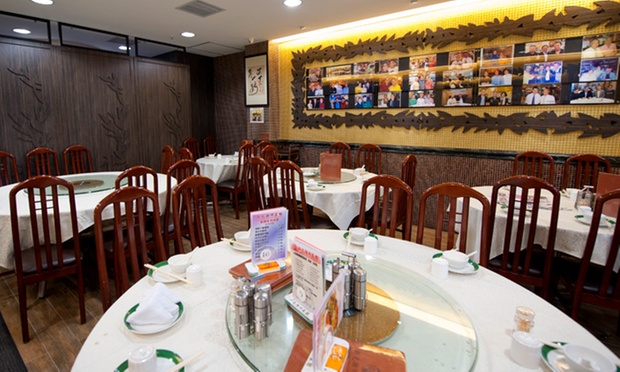 006C0000013X6FAIA0