The deal
Wedding photoshoot for 2 people
5-hour photoshoot for $1,288 (rrp. $4,888)

5-hour photoshoot + photo album for $1,988 (rrp. $6,288)

10-hour photoshoot for $6,988 (rrp. $14,388)
Family photoshoot for up to 4 people
5-hour photoshoot for $1,288 (rrp. $4,888)

5-hour photoshoot + photo album for $1,988 (rrp. $6,288)

Package includes (choose 1)
5-hour wedding photoshoot
Indoor photoshoot at Park Island Studio, and outdoor photoshoot at choice of beach or park location
1x bridal wedding dress
1x groom's suit
1-time makeup for bride and groom
1-time hairstyling for bride
18x digital photos
Photo prints (selected from 18x digital photos)
- 18x 4" x 5" photo prints
- 1x 5" x 7" photo print
- 1x 8" x 10" photo print
- 1x 16" x 20" fibre-canvas oil-painting photo (excludes frame)
15x 6" x 6" photo prints in photo album (selected from 18x digital photos)
5-hour wedding photoshoot + photo album
Indoor photoshoot at Park Island Studio, and outdoor photoshoot at choice of beach or park location
1x bridal wedding dress
1x groom's suit
1-time makeup for bride and groom
1-time hairstyling for bride
18x digital photos
15x 6" x 6" photo prints in photo album (selected from 18x digital photos)
10-hour wedding photoshoot
Indoor photoshoot at Park Island Studio, and outdoor photoshoot at choice of yacht or a Hong Kong scenic location
2x bridal wedding dress
2x groom's suit
1-time makeup for bride and groom
2x hairstyling for bride
40x digital photos
Photo prints (selected from 40x digital photos):
- 1x 5" x 7" photo print
- 1x 8" x 10" photo print
- 1x 16" x 20" fibre-canvas oil-painting photo
- 15x 6" x 6" photo prints in photo album
- 20x 10" x 14" photo prints in photo album
5-hour family photoshoot
Indoor photoshoot at Park Island Studio, and outdoor photoshoot at choice of beach or park location
1x bridal wedding dress
1x groom's suit
1x flower girl's gown / page boy's suit (for participants aged 10 and below)
1-time makeup for bride and groom
1-time hairstyling for bride
18x digital photos
Photo prints (selected from 18x digital photos):
- 18x 4" x 5" photo print
- 1x 5" x 7" photo print
- 1x 8" x 10" photo print
- 1x 16" x 20" fibre-canvas oil-painting photo (excludes frame)
5-hour family photoshoot + photo album
Indoor photoshoot at Park Island Studio, and outdoor photoshoot at choice of beach or park location
1x bridal wedding dress
1x groom's suit
1x flower girl's gown / page boy's suit (for participants aged 10 and below)
1-time makeup for bride and groom
1-time hairstyling for bride
18x digital photos
15x 6" x 6" photo prints in photo album (selected from 18x digital photos)
Top-up available
10-hour wedding photoshoot only:
- $800 for frame for 16" x 20" fibre-canvas oil-painting photo
$388 for groom's black tuxedo; selection does not include LUXE, 12in, and Glamour series
Bridal wedding dress selection does not cover Complicite and Swarovski Elements (K' bridal) collection and rental wedding dresses.

Mona Lisa Bridal Salon
A storyteller in the form of a couple's or family photographic creation, the Park Island studio aids its clients via their all-encompassing service which covers photoshoots, gown and suit rental, and the hiring of civil celebrants. Conducting its photography sessions at their Beach Commercial Complex studio or at select locations and landscapes, the wedding service provider boasts an overseas network of branches in Singapore as well as Malaysia.

Facebook: 蒙娜麗莎 Mona Lisa Bridal Salon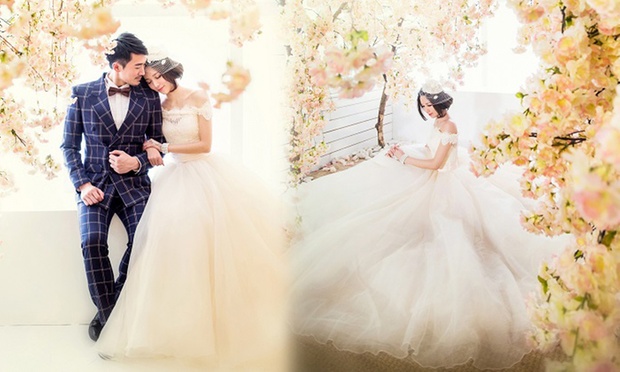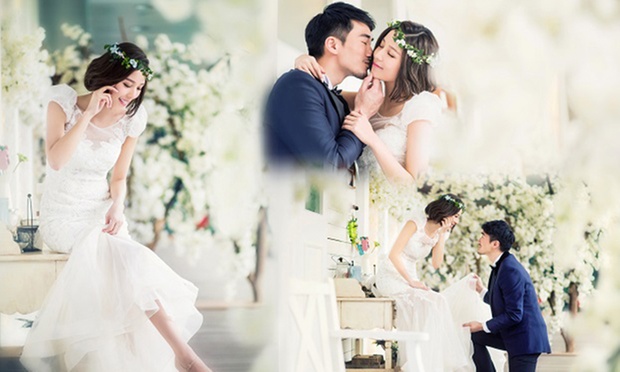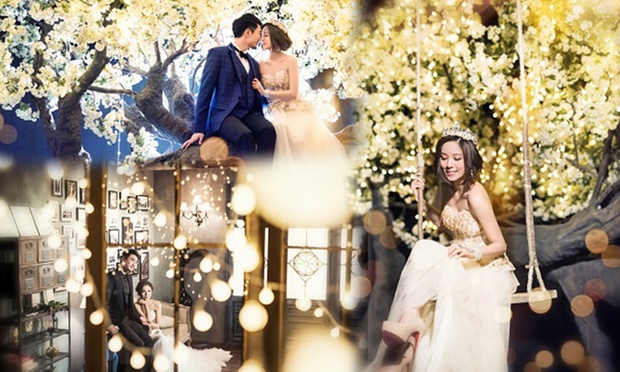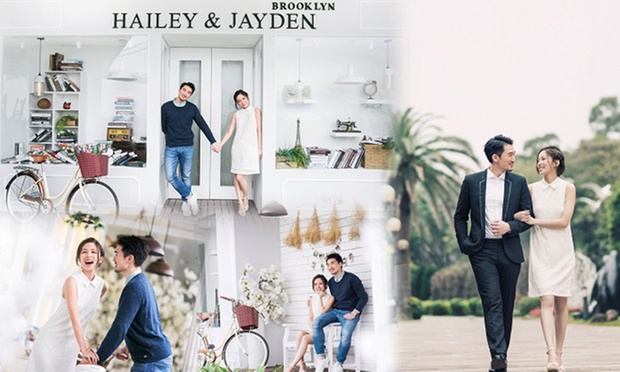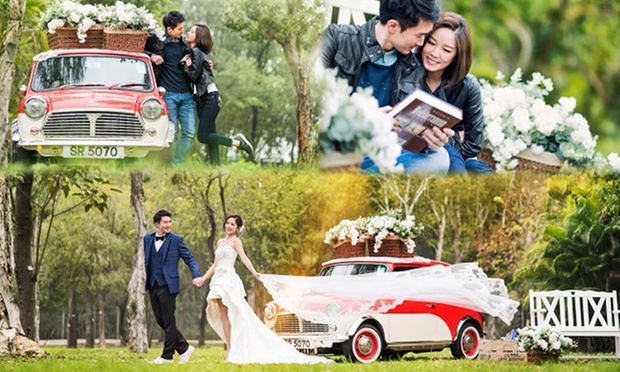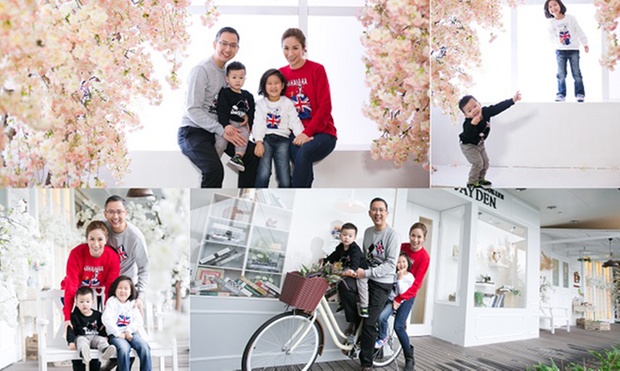 006C0000012kQw7IAE