The deal
Package for 1 person for $600 (rrp. $710)
Package for 2 people for $1,180 (rrp. $1,420)
The experience
Combining a variety of outdoor activities, the canyoning tour begins with a hike through lush forests, ducking beneath branches and climbing over tree roots, before scrambling up cliffs and diving into glittering lakes for a cooling dip beneath the warm rays of the morning sun. Next, strap on the abseiling gear and climb up cliffs with the help of casted ropes, as the refreshing waters of a waterfall shower down, drenching individuals from head to toe. End the tour with a splash and slide down nature's own waterslide on slippery rocks in trickling brooks before calling it a day.
Package includes
Tour size: 4 – 8 people (min. 4 to go)
Time: 10.30am – 5.30pm
Language: Cantonese
Canyoning location: Ma Tai stream / Fanling Pingnan stream
Meeting point (to be decided by Wilday):

Ma On Shan Country Park (BBQ site)
Fanling Pingnan stream

Customers who wish to drive may park their cars at Ma On shan Country Park
Suitable for participants 18 years and above
Not suitable for pregnant woman and people older than 60
Participants are to prepare their own lunches that will be easy to consume without need for cooking. Food with carbohydrates and easily-digestible sugar and rehydrating drinks are recommended
Gears and what to wear: Basic safety equipment will be provided, including a helmet, gloves, and canyoning harness. Participants should wear appropriate canyoning/hiking shoes with good grip, a drysuit or swim suit, protective layer of quick dry clothing, waterproof bag, and gloves (optional). Spare clothes and shoes should also be prepared for after the activity
All participants must wear sneakers
Schedule:

Jul: *17, 18, *24, 29
Aug: 2, 4, *7, 8, 10, 11, *13, 25, *28, 29
Sep: 1, *3, 5, 7, 9, 12, 13, *16, *18, 19, 21, *24, 27, 30
Oct: *1, 3, 4, 6, *9, 12, 13, *16, 18, 19, 21, 25, 27, 28, *30, 31 *Weekend & Public Holiday
Wilday
Founded in 2013, the aptly-named organisation strives to promote a love of nature and adventuring. With professional guides on hand to take on beginners and experts, patrons may depart from the bustle of city life and explore the outdoors safely or embark on specific challenges arranged by Wilday.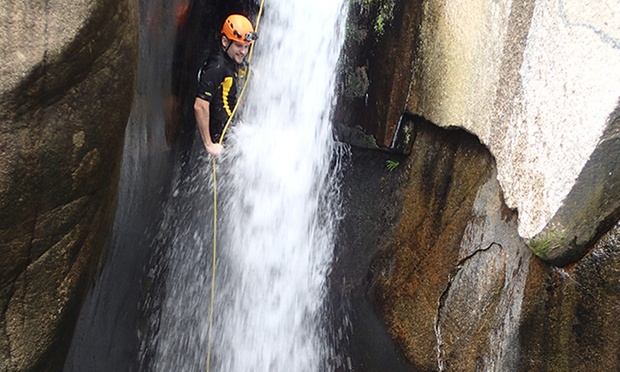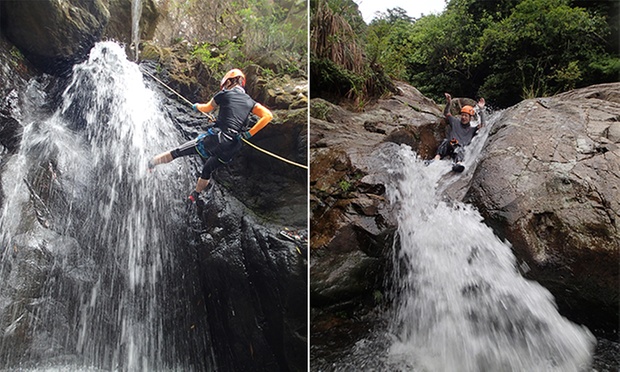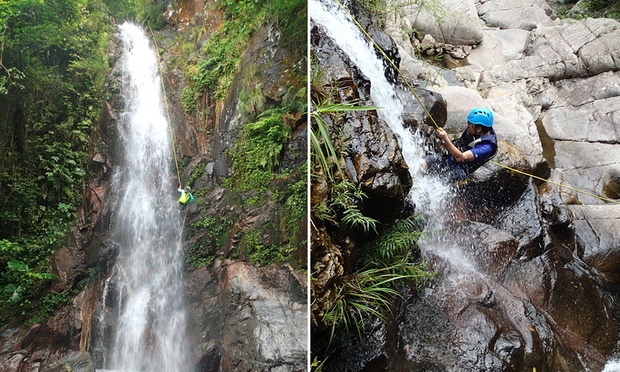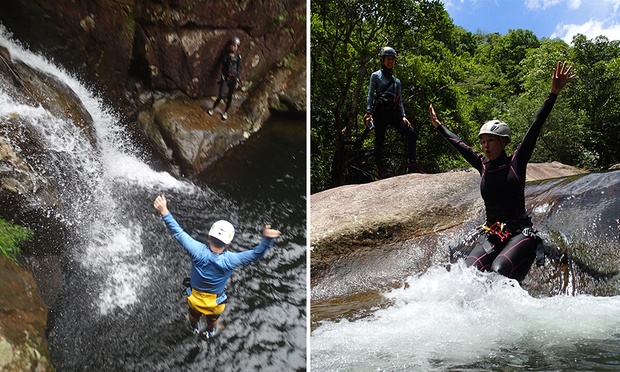 006C0000012KWunIAG