The deal
30-unit Xeomin treatment for 1 person for $288 (rrp. $3,000)
15-min pre-treatment analysis, diagnosis, and design consultation
15-min Xeomin treatment
Follow-up consultation
$1,000 cash coupon
Choose one treatment area: Frown lines / nose defining / forehead lines / eye wrinkles / lip lines / eyebrow lifting / nose wrinkles / mouth lifting
30-unit Botox treatment for 1 person for $388 (rrp. $3,800)
15-min pre-treatment analysis, diagnosis, and design consultation
15-min Botox treatment
Follow-up consultation
$1,000 cash couppon
Laser whitening treatment OR laser hair removal for armpit or upper lip
Choose one treatment area: Frown lines / nose defining / forehead lines / eye wrinkles / lip lines / eyebrow lifting / nose wrinkles / mouth lifting
50-unit Xeomin treatment for 1 person for $788 (rrp. $5,000)
15-min pre-treatment analysis, diagnosis, and design consultation
15-min Xeomin treatment
Follow-up consultation
$1,000 cash coupon
Laser whitening treatment OR laser hair removal for armpit or upper lip
Choose one treatment area: V-shape face firming / face slimming 
Additional $500 for hand or armpit deodorising
50-unit Botox treatment for 1 person for $888 (rrp. $6,000)
15-min pre-treatment analysis, diagnosis, and design consultation
15-min Botox treatment
Follow-up consultation
$1,000 cash coupon
Laser whitening treatment OR laser hair removal for armpit or upper lip
Choose one treatment: V-shape face firming / face slimming 
Additional $500 for hand or armpit deodorising
110-unit Xeomin treatment with calf or arm slimming treatment for 1 person for $1,488 (rrp. $8,800)
15-min pre-treatment analysis, diagnosis, and design consultation
15-min Xeomin treatment
Follow-up consultation
$1,000 cash coupon
Laser whitening treatment OR laser hair removal for armpit or upper lip
Choose one treatment area: leg / arm
110-unit Botox treatment with calf or arm slimming treatment for 1 person for $1,688 (rrp. $9,800)
15-min professional pre-treatment analysis, diagnosis, and design consultation
15-min Botox treatment
Follow-up consultation
$1,000 cash coupon
Laser whitening treatment OR laser hair removal for armpit or upper lip
Choose one treatment area: leg / arm
Treatment details:
Xeomin®
Formerly known as NT-20, the Type A Botox dermal filler was officially approved by Canada in 2009 and gained the US FDA Certification in 2011. A product of Merz Pharma, the injection offers similar effects to Allergan's BOTOX® and Ipsen's Dysport. 
BOTOX®
Marketed by Allergan, the established brand name has been used for health and medical treatment for the last 14 years. Approved by the Hong Kong Department of Health as well as the US FDA, the decade-old Botulinum Toxin product improves the appearance of both moderate to severe frown lines between the brows and crow's feet.
Pavillon Medspa
Resembling a beaming sanctum of facial aesthetics and dermal beauty, Pavillon Medspa greets guests into a bright domain of amber light and vivid colour stripes, while its range of treatments address a slew of skin conditions and bodily stresses. Visits into the spa centre's abode come complemented with restorative sessions of lymphatic massages, radio frequency treatments, dermal firming, and more. Located within the Tsim Sha Tsui Building, the beauty centre lays in close proximity to Hang Seng Bank in Tsim Sha Tsui Building, as well as the namesake local MTR station.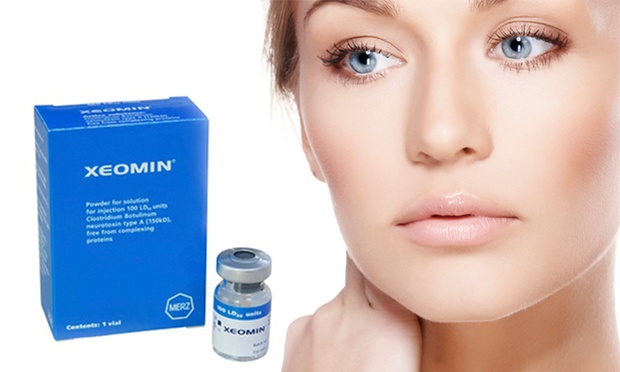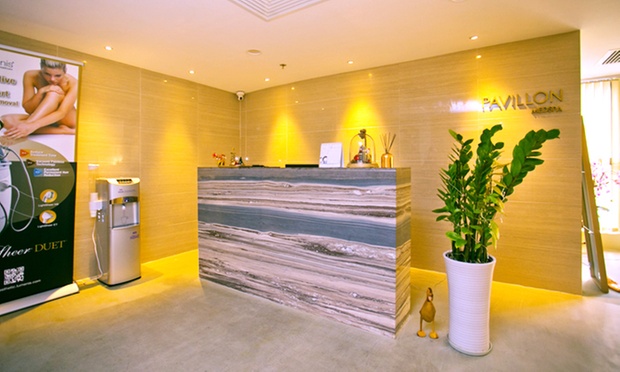 006C0000011EEcS